Personal
Elizabeth has been married to her guy, State Farm agent Guy Brickman, for thirty years and counting. Together, they delight in the sunny warmth and vibrant Christian community of their longtime South Florida home.
Elizabeth loves to read, write, think, pray, and gaze at beautiful houses, floor plans, and interior design. She enjoys taking long walks in her cozy neighborhood and drinking cappuccino, but not at the same time!
Elizabeth is a loving ambassador for Jesus Christ.
Words are her love language—written—spoken—prayed.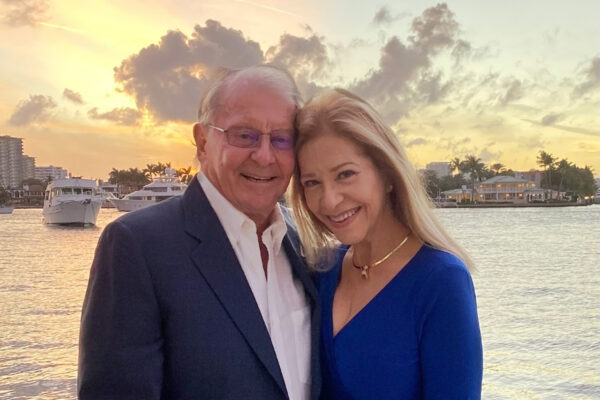 Professional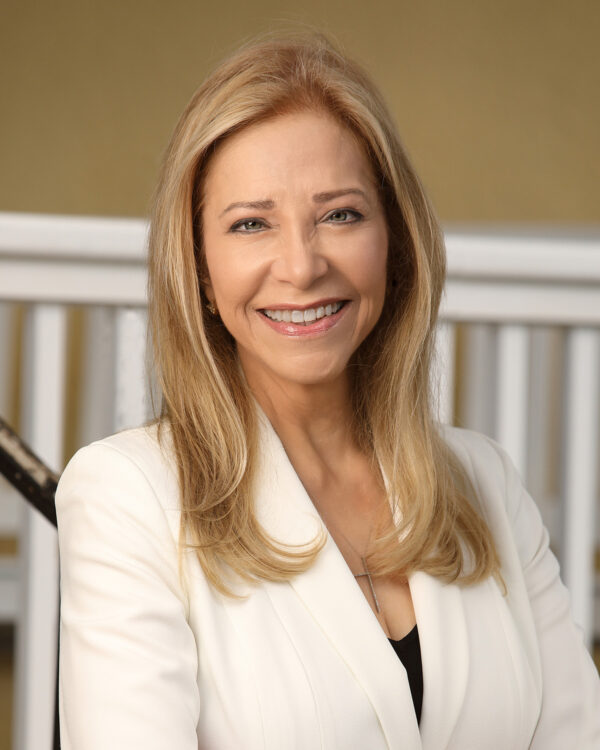 Elizabeth Brickman served private clients across the United States throughout her twenty-five-year career as a nationally recognized, award-winning financial advisor and president of her own Registered Investment Advisory firm. Dedicated to the financial planning community, she served as President-Elect of Institute of Certified Financial Planners (FL) and Director of Ethics, International Association of Financial Planners (S.E. FL).
Throughout her career, she was quoted in the nationally syndicated financial press, and a regularly scheduled guest on Business Financial News radio.
She was one of only two financial advisors commissioned by Oppenheimer Funds to contribute her expertise to Oppenheimer Fund's book, "A Woman's Guide to Investing" (1996).
Elizabeth's focus is on biblical finance, for which she undertook a significant study to be awarded the designation of Certified Kingdom Advisor.  
Throughout her career, Elizabeth has been honored to be a highly requested speaker across the country at business conferences, ministry events, church initiatives, groups, clubs, seminars, retreats, all-day classes, break-out sessions, and main-stage events.
Elizabeth is an active leader with a strong reputation in the South Florida Christian community. She is committed to life-long learning, a graduate of PrimeMovers (2015) by Chip Ingram, Lifework Leadership (2016) by National Christian Foundation, So. FL; Christian Communicators (2015), and Life Essentials (2021.)
As a former Board of Trustee for Strikeforce 421, a Christian women's giving circle, she developed campaigns that helped raise one million dollars for local ministries. As a board member for Sheridan House Family Ministries, she served during transition from a seven-acre campus to a sixty-acre campus. Elizabeth supports Hope Women's Centers, for women facing an unplanned pregnancy, Firewall Centers, providing after-school tutoring and mentoring of at-risk youth, and Live the Life, So. FL, a marriage ministry, among many others.
Elizabeth Brickman is a Certified Kingdom Advisor.
Certified Kingdom Advisor® is a designation granted by Kingdom Advisors to individuals who have demonstrated themselves to be:
Able to Apply Biblical Wisdom in Counsel:
By successfully completing the rigorous Certified Kingdom Advisor® coursework and examination.
Technically Competent:
By providing evidence of an approved professional designation (varying by discipline) or by having at least 10 years of full-time experience in their discipline.
Ethical:
By agreeing to espouse and practice the Kingdom Advisors Code of Ethics, by maintaining active local church involvement, and by providing pastoral and client letters of reference.
Biblical Stewards:
By pledging that they practice biblical stewardship in their personal and professional lives and by giving regularly in proportion to their income.
Expected characteristics of a Certified Kingdom Advisor:
A biblical worldview with God as the ultimate authority– a Christian financial professional should operate within a higher standard established by God and should adhere to biblical principles.
An emphasis on stewardship– a Christian financial professional should understand that God owns everything and that we are only managers (Psalm 24:1).
An eternal perspective on money– a Christian financial professional should help the client set a biblical worldview of their financial future as opposed to a "secular" worldview - funding God's Kingdom as a focal point instead of accumulating money for the client's use only.
Responsible spending– a Christian financial professional should focus on avoiding a consumptive lifestyle by living within one's means, spending less than one earns, saving and investing, and viewing the use of debt as something that should be avoided whenever possible.
Integrity– a Christian financial professional should maintain the highest level of professional integrity by maintaining confidential relationships with his or her clients and by having a firm commitment to operate within the law. Christian financial professionals should also put the client's best interest above their own.
Professional competency– a Christian financial professional should have obtained the proper education, training and or designation to prepare him or her to perform comprehensive financial services for his or her client while always striving to improve his competence to practice. * Elizabeth retired from active financial services to write, speak, and produce her podcast, The Caring Advisor.
A good reputation– Proverbs tells us that, "a good name is more desirable than great riches," and "to be esteemed is better than silver or gold." A Christian financial professional should be held in high regard by his/her peers and clients, and he/she should be considered a leader in the community and church in which they belong.
Spiritual
The Certified Kingdom Advisor Statement of Faith:
We believe that the Bible is the inspired, authoritative Word of God. It is without error in all its teaching.
We believe that there is one God, Lord of the universe, eternally existent in three persons: the Father, the Son, and the Holy Spirit.
We believe in the deity of Jesus Christ; in His virgin birth; in His perfect, sinless life; in His miracles; in His vicarious and atoning death through His shed blood; in His bodily resurrection; in His ascension to heaven to the right hand of God the Father; and in His personal and visible return in power and glory.
We believe that all people are lost sinners and that regeneration by the Holy Spirit is absolutely essential.
We believe in the present ministry of the Holy Spirit, by whose indwelling the Christian is enabled to live a godly life.
We believe that all people will be resurrected - those who are saved to eternal life and those who are lost to eternal damnation.
We believe in the spiritual unity of believers in our Lord Jesus Christ.
We believe that God, as Creator, is the ultimate Owner of all possessions on earth. God has given people the authority to be stewards of those possessions and the responsibility to faithfully manage them according to the principles in the Word of God.