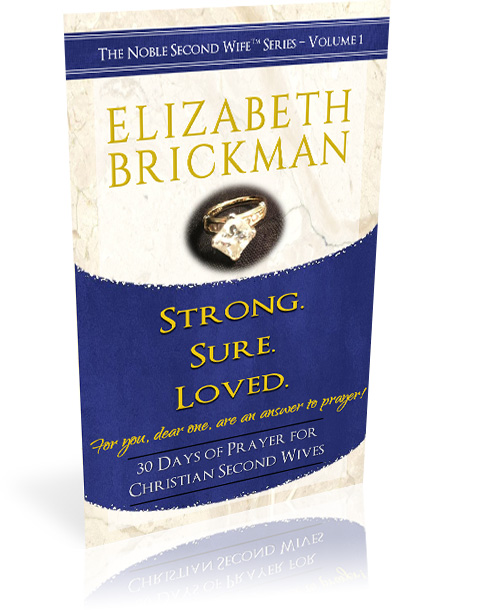 Are you or someone you know, a Christian second wife?
Be Strong. Sure. Loved.
The Noble Second Wife™ Series – Volume 1
The Noble Second Wife is a woman of noble character; honorable, imperfect, and wholly dedicated to glorifying God in her second marriage. Like a spiritual Navy Seal, she represents an elite corps of courageous Christian women whose faith, ideals, and marital aspirations are mighty and holy.
"A wife of noble character is her husband's crown."
Proverbs 12:4
30 Days of Prayer for
Christian Second Wives
A successful marriage is hard work. A second marriage is much harder. If not spiritually nurtured, it may be downright impossible to make it work at all.
God longs to direct you, protect you, and partner with you for His holy purposes in your marriage. He wants dynamic relationship and conversation with you every single day. These 30 Days of Prayer will tenderly engage you in those heavenly conversations.
Strong. Sure. Loved.
Paperback: 36 pages
$5.50 (includes tax)